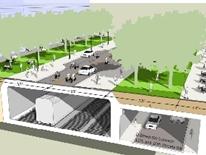 About Ward 2
Ward 2 is perhaps best known as the home of National Mall, the White House, monuments and museums. It is the place where many tourists and other visitors spend the bulk of their time, and includes the images most associated with Washington, DC in the national and international psyches.
Ward 2 also includes the Central Business District and the Federal Triangle where the highest concentration of office and jobs are in the city. However, Ward 2 is much more than this, encompassing some of the oldest residential neighborhoods in the city. To the west is the neighborhood of Georgetown, a village older than the District of Columbia itself with one of the most established restaurant and shopping areas in the city and home to Georgetown University. Foggy Bottom and the West End sit between Georgetown and Downtown, and include a mix of historic townhouses, apartment and office buildings. Sheridan-Kalorama and Dupont Circle are home to grand Victorian townhomes and stand-alone mansions, many of which are occupied by foreign embassies and chanceries. The Logan Circle, Mount Vernon Square, and Shaw neighborhoods have undergone significant changes in the last few years as houses are renovated and new multi-family and commercial development are completed, particularly along the 14th Street corridor.
Most of Downtown DC sits within Ward 2. This area has seen tremendous growth and redevelopment as vacant buildings have been renovated, vacant lots built upon, and empty storefronts filled with new retail, restaurants, entertainment venues and museums.
Planning in Ward 2
The Comprehensive Plan for the National Capital: District Elements has Area Elements (chapters) that provide geographically-specific policy guidance. Area Elements that cover neighborhoods within Ward 2 include:
Central Washington

– Ward 2 covers all but the northeastern portion of this area element;

Near Northwest

– This area element covers the neighborhoods immediately north and west of downtown.
The Comprehensive Plan's Area Elements use planning boundaries, not Ward boundaries. The Comprehensive Plan is a 20-year plan, while Ward boundaries are political boundaries that can change every 10 years due to redistricting following the decennial Census.
The Comprehensive Plan Amendment project web page is plandc.dc.gov. Questions, comments and feedback on the Comprehensive Plan should be emailed to plandc.dc.gov.
Neighborhood and corridor plans for Ward 2 include
Development Review in Ward 2
Historic Preservation in Ward 2