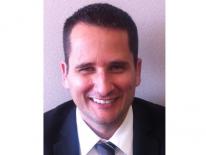 Rogelio Flores serves as Associate Director for the Citywide Planning, Strategy and Analysis Division for DCOP. In this role, he leads initiatives that shape dynamic, inclusive and equitable change in our nation's capital. He oversees land use, transportation, capital facilities, housing, and economic development strategies and long-range planning for the agency.
Rogelio brings nearly 20 years of experience to this role. He joined DCOP in 2016 as Senior Planner for Capital Facilities, working on large-scale projects as well as the Comprehensive Plan Update Program and Capital Improvement Plan (CIP) formulation. Before that, he served the City of Los Angeles Department of City Planning for eight years, managing multiple teams and an extensive portfolio of city-making initiatives across all scales and levels of planning and development, culminating in successful oversight of a complex university campus expansion project. He previously also served in senior roles in the tech start-up and philanthropic sectors in New York City, and as a university campus planner in Cambridge, MA.
Rogelio holds a Master of Urban Planning degree from the Harvard Graduate School of Design and a BS in Environmental Engineering Sciences from the University of Florida where he was also a Ronald E. McNair Fellow in the Social Sciences. He is professionally bilingual and holds AICP and EIT accreditations from the American Planning Association and the Florida Board of Professional Engineers, respectively.