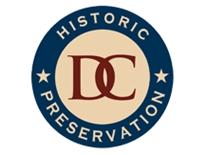 The Historic Preservation Office (HPO) promotes stewardship of the District of Columbia's historic and cultural resources through planning, protection and public education. HPO is part of the Office of Planning and serves as the staff to the Historic Preservation Review Board and Mayor's Agent for historic preservation. HPO also implements federal historic preservation programs as the State Historic Preservation Office for the District of Columbia.
State Historic Preservation Office (SHPO)
The District of Columbia SHPO is one of the preservation offices established in each state and territory under the National Historic Preservation Act of 1966. SHPO duties include historic preservation planning, survey and identification of historic properties, public education, review of government projects affecting historic properties, and promotion of federal preservation tax incentives.
Historic Preservation Review Board (HPRB)
The Historic Preservation Review Board designates historic landmarks and districts, makes recommendations to the Mayor on construction affecting those properties, and serves as a forum for community involvement in historic preservation. HPRB is composed of nine professional members and private citizens appointed by the Mayor and approved by the Council of the District of Columbia. It also serves as the State Review Board for the District of Columbia, under the National Historic Preservation Act of 1966.
Mayor's Agent
The Director of the Office of Planning serves as the Mayor'sAgent for historic preservation, providing guidance and helping to balance preservation with other public goals. The Director also ensures that the HPO staff and its colleagues work in tandem to ensure that preservation is fully integrated within the city's overall planning programs.